Our History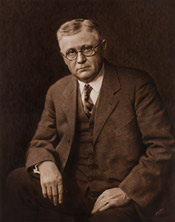 Birdsong got its start in 1914 when T.H. Birdsong opened a feed and seed store in Courtland, Virginia. The company expanded into storing commodities and began shelling peanuts in the 1930's. The shelling plant burned in 1939 and Mr. Amedeo Obici, founder of Planters Peanuts, asked T.H. Birdsong's five sons to relocate near his factory in Suffolk, Virginia. That plant is still in operation today.
Until 1965, all of Birdsong's business was in Virginia and North Carolina. Today the company has expanded its geography with shelling plants strategically located from the east coast of Virginia to New Mexico. Birdsong partners with farmers in 11 states and sells to peanut product manufacturers in the United States and around the world.
Birdsong's home office is located in Suffolk where three generations of Birdsongs are active in its management. Each generation follows T.H. Birdsong's example by participating in community and civic activities – serving on nonprofit boards, as university trustees, and as active members of local service organizations. Their commitment to quality and service has proven successful not only in the peanut business but also in community relationships both at home and around the globe.
When T.H. Birdsong opened his country store a century ago in Courtland, Virginia, little did he know that his modest market would grow into a thriving corporation that has grown steadily for five generations.
Fun Fact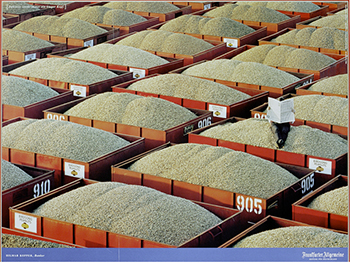 In the Fall of 1998, a group of German peanut processors were touring the Southeast and were accompanied by Mr. Hilman Kopper, the banker reading the newspaper in the photo, who brought a professional photographer with him and requested the opportunity to make some photos at our Dawson, Georgia buying point. This full page photograph appeared in the "Frankfurter Allgemeine," one of the most respected newspapers in Germany, on January 19, 1999.
The slogan in the upper left corner "Dahinter steckt immer ein kluger kopf." means "There is always a clever mind." The newspaper was picked up at a German newsstand by Mr. Dirk Skuras, an engineer with IBG Monforts who had recently sold some Komet cold press oil machines to Birdsong Peanuts. Recognizing our name, Mr. Skuras sent this newspaper advertisement to us. Until that time, we did not know what the banker had done with the photos taken at Dawson!