Who We Are
Birdsong buys carefully selected peanuts directly from the farmers' fields. They are then cleaned, shelled, sized and shipped in truckload lots to manufacturers who turn them into many popular food items, from peanut butter to peanut M&M's. If you eat products made from American peanuts, chances are you've consumed peanuts from Birdsong.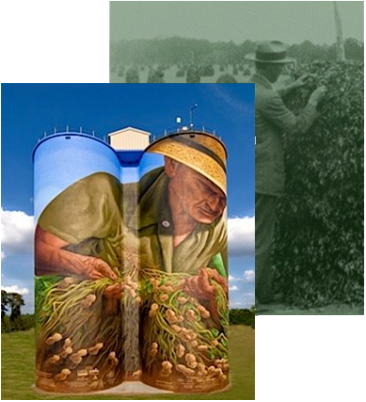 When T.H. Birdsong opened his country store a century ago in Courtland, Virginia,
little did he know that his modest market would grow into a thriving
corporation that has grown steadily for five generations.